We believe in the importance of "thinking globally and acting locally". For us, this means being aware of the benefits and consequences of the farming process. We choose to use sustainable and environmentally-friendly farms for all of our premium Fraser Firs.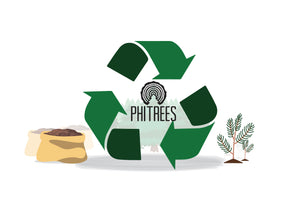 Throughout their time in regional fields, the trees will provide habitat for birds and animals, fresh oxygen for us to breath, prevent soil erosion and provide visual beauty for each community. For every tree harvested during the Christmas season, our tree farms plant 2-3 in its place. Each spring's new plantings will be nurtured and cared for over the next decade.
We complete the sustainability process by our treecycle program. Together, partnering with each city's parks department, we turn 100% of the trees we remove into mulch for our cities schools and parks. From seedlings to soil - Sustainability Matters.